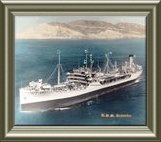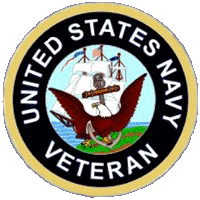 USS Kennebec (AO-36) left San Francisco, California on August 20, 1965 for Sasebo, Japan and arrived September 6. We left Yokosuka, Japan on June 6, 1966 for San Francisco and arrived on June 18.
Where were we?
Subic Bay 16 times totaling 78 days
Hong Kong twice for a total of 11 days
Kaohsiung, Taiwan twice for a total of 10 days
Sasebo, Japan once for a total of 6-1/2 days
Yokosuka twice for a total of 4-1/2 days
Manila, Philippines once for a total of 3 days
Work or liberty?
188 days were spent at sea
113 days were spent in in port
This was an excellent ratio. Had we been on a carrier or destroyer, for example, we would have spent from 2-5 times as much time at sea.
Here are the final results rating the liberty ports:
Hong Kong = A
Keelung, Taiwan = A-
Sasebo, Japan = A-
Kaohsiung, Taiwan = B+
Yokosuka, Japan = B
Manila, Philippines = B-
Subic Bay, Philippines = C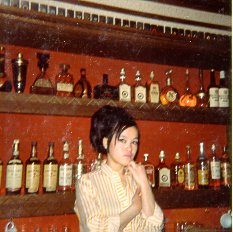 Satchiko, the cutest barmaid in Japan! At least, that's the caption in my photo album.
We found her tending bar, but nothing else, in Sasebo.
Home Page | Photo of Ship | History of Ship | Shipmates | Photo Album
1965-66 Cruise | Members Only | USS Kennebec AO-36 Association
Reunions | Shipmate Websites | Newsletter | Members Only | Guest Book